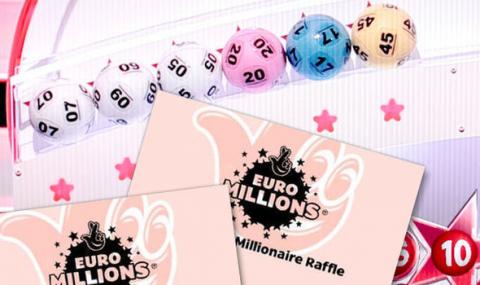 In order to take part in Euromillions, players have to select 5 main numbers from 1 to 50 and two additional numbers – "lucky stars" – between 1 and 12. For more details please refer to the Euromillions lottery rules section.
   An electronic ticket form also has the "Quick Pick" option which can generate combinations of numbers randomly to participate in the Euromillions draw. You can use the automatic number selection feature multiple times until you are happy with the combination provided.
How to buy Euromillions tickets online
   Before you begin to study the instructions on how to buy EuroMillions tickets online, you should familiarize yourself with the rules of the international lottery service.

   After you have selected the online lottery website, you will have to go through a simple player account registration process. You should be very attentive while doing this and provide the real personal details as they will later be necessary to claim your major Eurolotto prizes. Most lotto agents pay minor prizes within €/$/£ 5,000 automatically by transferring the money to the player account of the service with a possibility of its further withdrawal.

   When the personal account registration on the world lottery online website is completed, you can buy Euro Million ticket online. In order to do this, follow a few simple steps:

1.    Fill out an electronic lottery ticket form specifying preferable playing options, the number of weeks you want to play and the days of the week to participate in draws. 
2.    You can select a combination of numbers manually, specifying the numbers yourself, or utilize the "Quick Pick" feature to generate some random playing combinations. 
3.    After all the above steps have been completed, click on the "Play now" or "Add to cart" button depending on the platform you are using to buy lottery tickets online. 
4.    In order to complete the operation, you have to pay for Euromillions ticket using any convenient way available on the lotto concierge service website.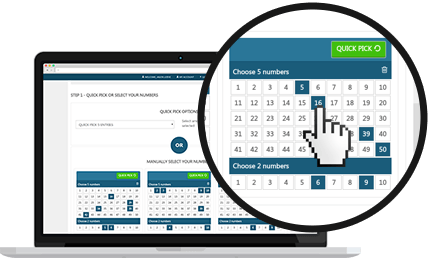 After the payment has been made, representatives of the online lottery sites will be authorized to purchase Euromillions tickets on behalf of the customer and most of them will provide scanned copies of the tickets in the player's personal account on the lottery agent's website. For more information about availability of the "lottery ticket scan" option please refer to the lotto online page. 
   As has been mentioned above, minor Euromillions prizes (depending on the international lottery service facility) will be available in the player account for further withdrawal of money or participation in the following draws. If a major prize is won, representatives of the world lottery agent will contact the player to render their assistance in claiming the jackpot or other major prizes provided by Euromillions.