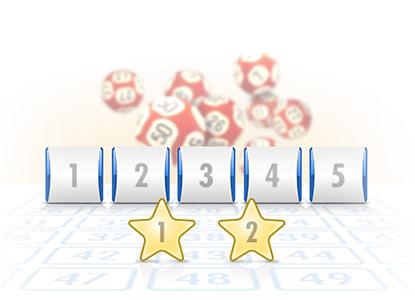 Euromillions prizes are classified into 13 categories which correspond to the quantity of matching numbers from the main and additional pools in a draw. The simplest winning combination at Euromillions is represented by only two matching numbers of the main field of the lottery ticket while the main prize Euromillions jackpot – is provided by a winning combination of 5 main and 2 additional numbers «lucky stars». The amounts of biggest Euro lottery prizes in any category may vary from draw to draw depending on the jackpot progression, the number of lottery tickets sold and the number of players having winning combinations in each particular Euromillions draw.
   Below is a table containing information about Euro Millions prizes categories for standard lottery draw conditions with a minimum starting jackpot amounting to €17 million.
                      Euromillions Prize Breakdown Table (graphic circular diagram)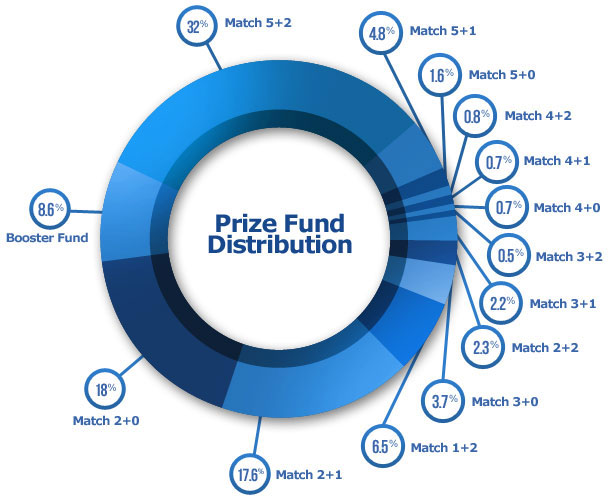 Taxation of Lotto Payouts

   Most popular European lotteries, including Euromillions, have an advantage over numerous world lotteries from other regions in terms of taxation of lotto payouts received by players. Particularly, PowerBall and Mega Millions, popular American lotteries, as well as many other lotteries in the USA, stipulate significant taxes on prizes received by participants which may vary from state to state and amount to approximately 50% of the prize money on the average.
   Euromillions raffle prizes, as well as those of many other Eurolotto, except the spanish lottery, are not taxable. On January 1, 2013 Spain introduced a tax on prizes exceeding €2.5 thousand at the rate of 20% of the prize amount. If a winning Euromillions ticket is bought from an operator of the spanish national lottery and the amount of the prize exceeds 2.5 thousand euro, of course, tax assets in the amount of 20% will be deducted from the prize money, irrespective of the winning ticket holder's nationality.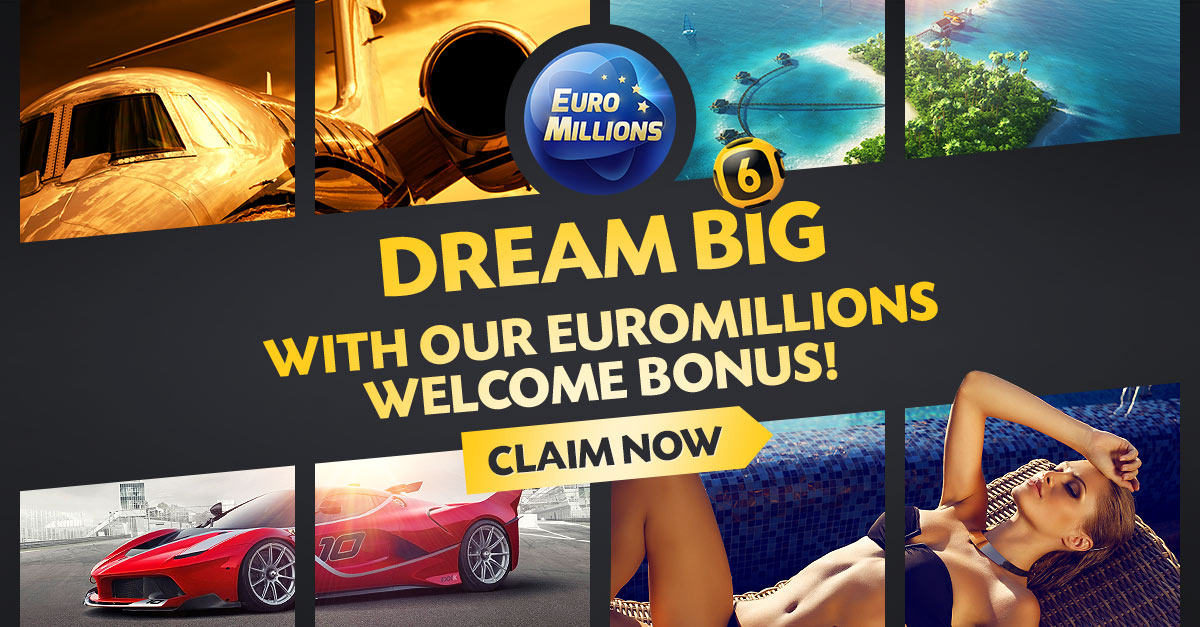 However, it should be noted that all lotto world websites represented at Euromillions.plus which enable remote participation in Euromillions draws, purchase lottery tickets from national operators of all countries that are founders of the lottery, except Spain, considering taxation of prizes.